Farmington, CT Car Accident Lawyer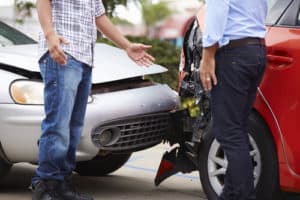 Car accidents are an unfortunate fact of life. A total of 121,763 traffic crashes resulting in 741 fatalities and 65,114 injuries occurred in Virginia in 2013, according to the DMV. Nationwide, 32,719 people died and 2.31 million were injured in motor vehicle accidents in 2013, as reported by the National Highway Traffic Safety Administration (NHTSA). Even experienced and diligent drivers can be involved in car accidents caused by the negligence of other drivers. If you find yourself in such a situation, you can rely on the knowledgeable car accident attorneys at James F. Aspell, P.C. We believe that negligent drivers should be held accountable and that accident victims are entitled to full compensation for their injuries.
Our Firm's Long History of Success
Jim Aspell founded the Law Offices of James F. Aspell, P.C in 2006 and he has been representing the people of Connecticut since 1987. Our practice is focused on personal injury, workers compensation, and Social Security Disability matters and we have handled thousands of injury cases.
Types of Car Accident Cases Our Car Accident Attorneys Handle
Our firm has the skills, experience, and resources needed to stand up to insurance companies whose representatives are primarily interested in the company's bottom line. Please feel free to browse our website pages explaining the different typoes of Connecticut car crash cases we handle including:
Head-on collisions: The laws of physics make this type of collision particularly devastating because the speed of both vehicles combined magnifies the force of impact.
Rear-end collisions: Even "minor fender-bender" rear-end collisions can cause serious neck and back injuries with long-term effects. High-speed rear-end collisions can be even more devastating to vehicle occupants.
Side-swipe collisions: This type of accident can cause serious injuries to the person occupying a seat on the side of the vehicle where the impact occurs, as little protection is provided by the door of a passenger vehicle.
Multi-vehicle crashes resulted in 10,318 deaths in 2013, as reported by the Insurance Institute for Highway Safety (IIHS).
Rollover Accidents: Pickup trucks and SUVs are more likely to be involved in fatal rollover accidents than other passenger vehicles, according to the IIHS.
Legal Help for Car Accident Victims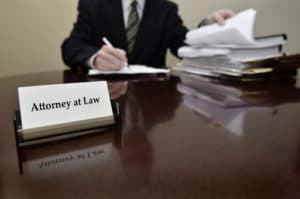 If you have been involved in a car accident that was caused by another driver, you need and deserve to recover full and fair compensation to help you carry on with your life. Our firm has been helping accident victims do exactly that for more than 30 years. Contact us today to speak to a car accident lawyer and find out if you have a car accident case.
How Our Car Accident Lawyers Can Help You
The Connecticut personal injury attorneys of James F. Aspell, P.C. realize the challenges that car accidents bring into people's lives. The medical bills, lost income, physical pain and emotional suffering that auto accidents cause can be overwhelming. Our goal is to lift the burdens you are facing after a crash.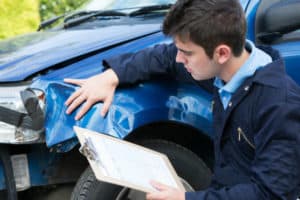 In addition to conducting a prompt, thorough investigation of your accident, our attorneys can explore all sources of compensation available to you, including insurance coverage carried by the at-fault party or parties or your own insurance coverage. We know this compensation cannot erase the harm you have suffered. However, it can play an important role in helping you to move forward in your life.
Throughout your case, we can deal directly with the insurance companies and handle all necessary paperwork while you focus on your physical recovery and your family. As we work towards a settlement or a trial, we will always keep you updated about the progress in your case and answer any questions you may have. We will always focus on your specific needs and objectives.
Our experience with handling a wide range of auto accidents makes a difference for our clients. To learn more by calling us today at 860-500-1414 and receive a free consultation. Jim Aspell features a convenient Farmington office. We serve Hartford, New Britain, Plainville, Bristol, West Hartford, Hartford, Avon and the entire Farmington Valley of Connecticut. We will charge no fees unless we obtain a verdict or settlement in your favor.